03 Aug

Warped Floors and Wet Walls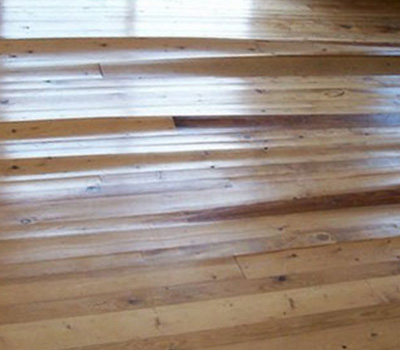 Be prepared to let flood-damaged walls, ceilings and floors completely dry before any re-construction takes place. Just because it's out of sight does not mean that it's not there anymore. Mold and mildew will continue to grow, striking back with a vengeance, if not taken care of the first time.
Water damaged hardwood flooring can be indentified by cupping, warping, discoloration and flaking of the surface. When water reaches the walls it naturally begins to wick towards the ceiling.
Wallboard acts like a sponge when wet. If soaked by contaminated floodwater, it can be a permanent health hazard and should be removed. Flood damaged insulation can hold water for months after getting wet and should be removed by a professional.
Moisture problems will only continue and possibly worsen during the rainy seasons unless corrected. But don't worry! Tuft Aide Inc., has the experience, training and moisture testing instrumentation to inspect, evaluate and recommend the best restoration options for your wood floors.